Benefits of SEO for improving your website traffic and business in 2020
If you are thinking about seo and don't know benefits of seo for your website/business here are top 10 reasons search engine optimization is beneficial for you. Every business needs to implement SEO before opting any other digital marketing strategy. For example Google Adwords will consider page Optimization when it comes to bidding. You can bid at lower price on an optimized page in comparison to a page that is not optimized properly. Keeping that in mind check out the benefits of search engine optimization we lost out below.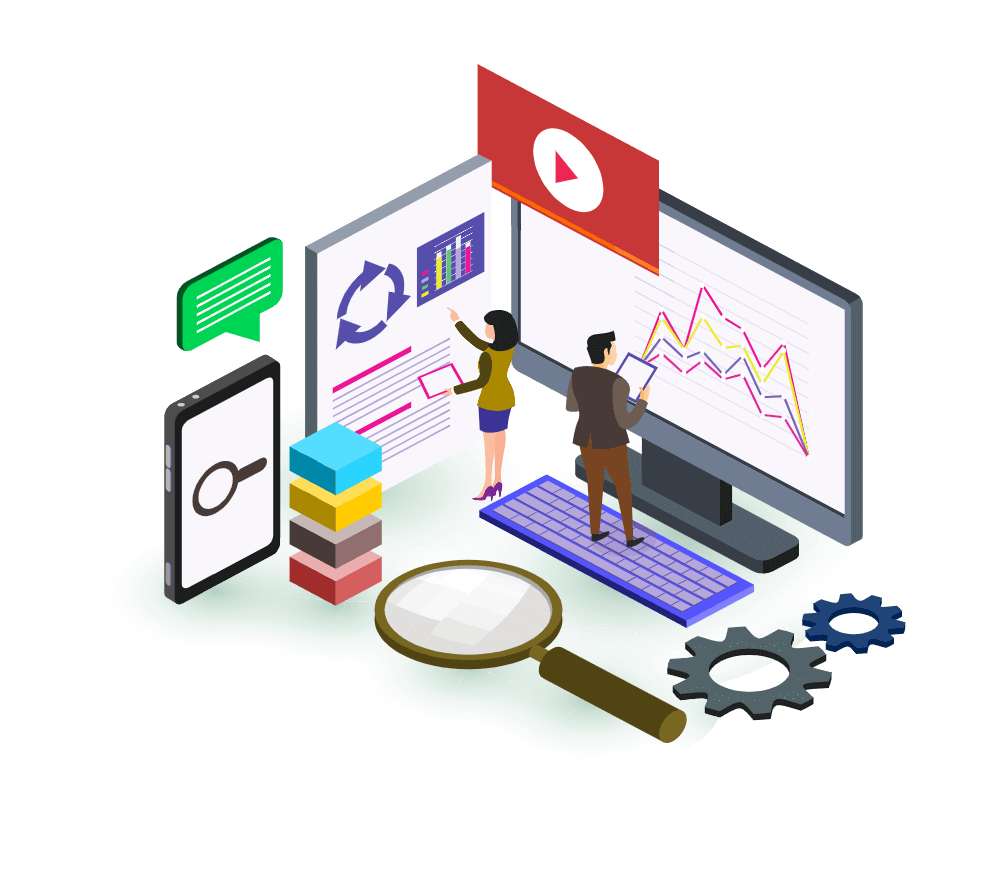 1. Take your business to where your consumers are looking for it
Over 4.5 billion people use the internet on this planet and 90% of them start online activities through search engines. Approximately 40,000 searches happen every second and having an optimised website will only help people find your website from search engines.
2. Trust factor and credibility
If your website is among top of search results on google it gives credibility among your competitors since the majority of people trust google to process most relevant information to match their search intent. Having an SSL certificate is one of the factors for on page optimization and it helps visitors gain trust on your website when compared to websites that say "not secure" when someone visits them. That's a benefit straight out of box.
3. SEO is affordable and beneficial in long-term
Yes, SEO is affordable among all the digit marketing methods. You only pay for optimisation campaigns to reach the top of search engines, once you are on top of your targeted keywords you don't have to pay for clicks. Best advantage of search engine optimization is you will gain long term benefits unlike paid campaigns that get you nothing once you stop spending.
4. Small businesses can compete with large companies
You read it right, if you are running a small business it is highly improbable for you to outspend large companies. However with effective SEO strategies you can outrank them and capture local markets effectively.
5. SEO can impact your offline sales too
In this age of digitalisation everyone with a smartphone will check reviews online before buying anything even in their neighbourhood. When your website is optimized for search engines, search engines ill show your reviews from other websites that are talking about your website. For example if you search for our company i.e., ZishTech Software Pvt. Ltd in Google the results will show our reviews on google business listing and just dial etc. This uplifts a positive impression in your potential customers and then impacts offline sales.
6. Quality Traffic that has higher chance to convert
SEO gets you only targeted traffic that means if you are ranking for commercial keywords it's highly likely for your visitor to convert into lead. This ratio is extremely higher in search engine optimization than any other strategy since your visitor is shown when their search intent matches with your website. Once they visit your website it's all about your product quality or service that matters before they end up calling your business.
7. Ability to target multiple locations
If you have a website with high quality content then search engines will show your website to global audiences to help further expand your business reach in the world. If you are planning to expand your business to a new place or shift your business you can target your new destination before you physically move to test the waters so that you can strategize your shifting process.
8. Organic and returning traffic
SEO attracts only targeted traffic, if your website provides valuable information the chance of them revisiting your website is 10 times higher than when you use paid ads. Do you remember when was the last time you've bookmarked a website that you've visited after clicking on an advertisement?
9. Your visibility is not limited as long as you are on top
Word of mouth and paid campaigns will only get you so far. Each has its own limitations. One is physically limited and other is bound to the amount you can put into advertisements. SEO is an acronym for Search Engine Optimization. Doing SEO will make it easy for search engines to show your website whenever someone searches for something related to your website. If you haven't already invested in Search Engine Optimization you are missing out on mind blowing opportunities to expand your business presence online.
10. Better User Experience and Social Sharing
New updates to google algorithms means SEO now includes the website should be optimized to load fast and provide better user experience and as you know a better user experience means better chances of getting social sharing and thus referrals for your website. Better user experience is out of box benefit of doing seo, this alone is huge advantage over your competition.
If these aren't enough, talk to us and share your thoughts on the benefits of SEO. Fill up the contact form if you need an SEO consultation with our experts based in Mumbai.